TILLSATT Corporate Associate - Osborne Clarke
The Opportunity
We have an exciting new opportunity for an Associate to join our growing Swedish team in Stockholm, focusing on general corporate work and commercial agreements in combination with commercial technology and IT matters. The Swedish team has been exceedingly busy during 2021 and following a strong interest in the Swedish market by international companies, we have made a strategic decision to grow the business in Stockholm.

The Practice
Our Swedish practice is deeply sector focused, working predominantly on high profile Tech, Media and Comms, Energy and Utilities and Financial Services (Fintech) matters. Our clients include companies at the forefront of the technical evolution and decarbonisation of our society.
The practice includes work with corporate venture and growth capital work, M&A, digital transformation and data projects, licensing and outsourcing deals, renewable energy projects and regulatory matters within e.g. Fintech. Our sector-focused approach ensures that we have valuable expertise in the areas in which our clients operate and a deep understanding of the issues that they face.
The Team
The Swedish office is a growing team with a friendly atmosphere and an unstuffy culture. You will be working with all Swedish and international partners and associates on a variety of matters in a truly international environment. This is a place where you get to work close to the clients and there is no unnecessary bureaucracy to hinder your career advancements. The Swedish office also acts as a Nordic hub for our international offices so you will be coordinating advice with our best friends in the Nordics.
Key Skills and Requirements
We are looking for a bright lawyer with law firm experience and someone who knows your way around corporate law. You like working with a commercial mindset and the prospect of working in a law firm that challenges what the future looks like is an opportunity you feel that you cannot miss. You want to join a team that is working hard but in a fun atmosphere and that is always striving for excellence at the cutting edge of the legal market, both locally and internationally.
We like people with:
A curious mindset

Strong interest in the world around us

Energy and spark

Common sense

Commercial awareness

A good sense of humour
You must:
Have a Swedish law degree

Have experience from working in a law firm

Be fluent in spoken and written English and Swedish
Your Career Development
Like all our lawyers, you will benefit from our career development programme. At each stage of your career this provides you with:
Clear expectations of your role and what it takes to progress

High quality clients and work, with early responsibility and client exposure

Thorough assessment and individual feedback from a range of experienced colleagues

Robust technical training with early skills based development, increasingly tailored to you

Reward for your contribution, progression and potential
Salary and Benefits
We offer competitive salaries and generous benefits.
Application
This recruitment process is managed by Key Legal Recruitment & Interim, please submit your application at www.keylegal.se. Please note that we do note accept applications via email and we ask that you do not submit any cover letter. Apply at your earliest convenience as we review applications and interview candidates on a continuous basis. If you have any questions or queries please do not hesitate to contact recruiter Maria Elvung on 0763 15 90 00 or maria.elvung@keylegal.se. We look forward to your application!
Key Legal Recruitment is a full service legal recruitment firm. We believe in data-driven and competence-focused recruitment processes.
For more information visit:
www.osborneclarke.com/careers/careers-in-sweden/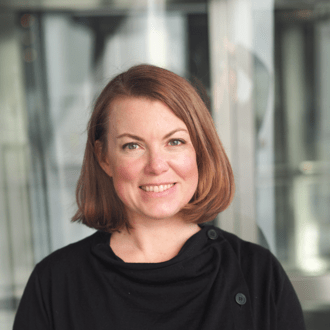 Vår rekryteringsprocess
Vi tror på kompetensbaserad rekrytering som en förutsättning för mångfald, inkludering och jämställdhet. Därför arbetar vi med databaserade rekryteringsmodeller och har en strukturerad och systematisk rekryteringsprocess. Vi påverkas alla av våra erfarenheter och fördomar och magkänslan är inte nödvändigtvis din bästa vän i rekryteringssammanhang.
Det finns många studier som visar att mångfald skapar mer lönsamma företag. Vidare forskning visar på att de kandidaterna som har bäst förutsättningar att prestera i en given roll effektivast sållas fram i enhetliga och medvetet utarbetade rekryteringsprocesser. Att ta fram en kompetensbaserad rekryteringsprocess handlar om att skapa verktyg och det är precis det vi gjort i vår process.
De metoder vi använder oss av är de med högst evidens på att avgöra en kandidats faktiska potential att prestera väl i rollen. Även för en så pass specialiserad grupp som jurister finns det fler parametrar att ta i beaktande än antal år i en viss roll.
Hur skall man egentligen kunna avgöra en persons kapabilitet att prestera genom de korta interaktioner man har i en rekryteringsprocess? Vi pratar mer än gärna mer om detta och kommer att ha ett svar på varje "hur?" och "varför?" som ni funderar på kring vår process.
Vi tror inte heller att finns några genvägar för kvalitet, därför tar vi aldrig fler uppdrag än vi känner att vi kan ge optimal uppmärksamhet.
I samarbetet med kund har vi också ett fokus på transparens och du som kund har möjlighet till så mycket insyn som du själv vill i varje process.
Om Key Legal Recruitment & Interim
Maria Elvung är grundare och rekryterare och har en själv en bakgrund från affärsjuridisk advokatbyrå, bolagsjurist på internationella bolag och arbete och studier i Europa och i USA. Maria lämnade rollen som jurist 2018 och har sedan dess arbetat med rekrytering av jurister. Du kan läsa mer om Marias bakgrund på hennes LinkedIn-sida här.
Vi har genom tidigare erfarenheter ett mycket stort och aktivt kontaktnät inom juristvärlden. För att använda oss av detta på ett sätt som blir optimalt för våra kunder har vi också ett stort fokus på rekryteringsprocessen. Det mervärde som vi kan tillföra genom själva processen är en kompetensbaserad rekrytering som ger arbetsgivaren en modern approach till rekrytering med fokus på mångfald, jämställdhet och fördomsfrihet.
Vår ambition är att förstå precis vad det är ni behöver och att hjälpa er att hitta rätt person för er organisation. Vi tror att vi gör detta på bästa sätt genom att bygga professionella relationer och förtroende hos både kunder och kandidater och genom en modernt utarbetad rekryteringsprocess och lyhördhet mot såväl kund som kandidat.
TILLSATT Corporate Associate - Osborne Clarke
Loading application form
Jobbar du redan på Key Legal Recruitment & Interim?
Hjälp till i rekryteringen och hitta din framtida kollega.